TelAve News/10519356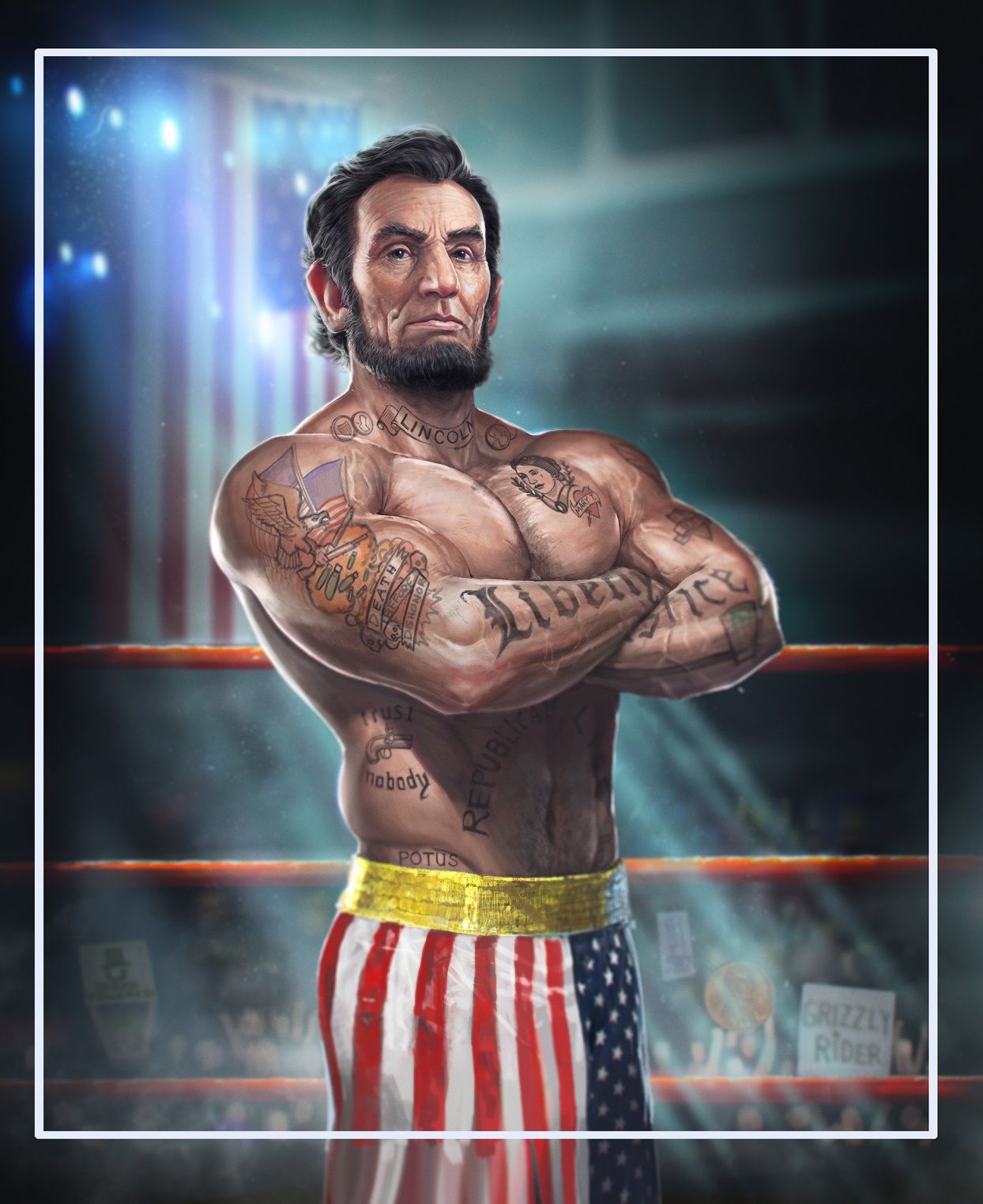 Artist Jason Heuser reenvisions the 16th President of the United States
KALAMAZOO, Mich.
-
Feb. 12, 2018
-
TelAve
-- Abraham Lincoln announces entry into competitive MMA
Artist Jason Heuser reenvisions the 16th President of the United States
Artist
Jason Heuser
illustrated this portrait of the 16th President of the United States in honor of his 209th birthday. Lincoln was 6'4" and was an accomplished wrestler. He was even inducted into the
Wrestling Hall of Fame
. Heuser wanted to bring that little known piece of history to life in a modern form.
Jason Heuser is known for illustrating alternate history versions of political figures and American icons. You may have seen his artwork posted around the Internet. One of his most recognizable pieces of work is called
"Welcome to the Internet"
. Jason is able to create art that is adored across the Internet. A piece of Jason's artwork titled
"Richard Nixon fighting a Saber Tooth Tiger"
was recently put on display at the
Richard Nixon Library
in Yorba Linda, CA.
More on TelAve News
You can follow Jason's work on his website The Art of Jason Heuser (
https://www.jasonheuser.com/
) and on Twitter @realSharpwriter (
https://twitter.com/realSharpwriter
). Jason's portfolio can also be seen on DeviantArt (
https://sharpwriter.deviantart.com/
).
Source: Epic Art, LLC
---
0 Comments