TelAve News/10587480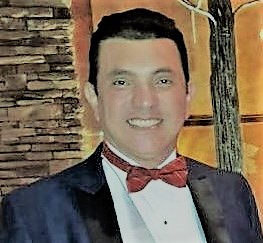 Longfin consultant is speaking out on the SEC's case. Case (No. 1:18-cv-02977 (DLC) & SECURITIES EXCHANGE ACT OF 1934 Release No. 86075 / June 10, 2019
MIAMI
-
TelAve
--
Longfin consultant is speaking out on the SEC's case. Case (No. 1:18-cv-02977 (DLC) & SECURITIES EXCHANGE ACT OF 1934 Release No. 86075 / June 10, 2019
Andy Altahawi, Miami July 11, 2019, I have great respect for the Securities and Exchange Commission's mission of protecting investors, maintaining fair, orderly, and efficient markets, and facilitating capital formation. I have enjoyed and still enjoy a great relationship with the agency as a filer, where I help my clients to qualify their offering under Regulation A+ and under other regulations.
My reputation and my family's reputation were tarnished by print media from known and unknown online publications since April of 2018, relating to my involvement with Longfin as a consultant. Since the intial SEC allegation that was filed in the Southern District of New York in Manhattan on April 5
th
, 2018 I was advised by my attorneys that I shouldn't be vocal or comment publicly on the case.
However, after I reached a settlement with the SEC, I believe the general public, and my clients should hear my side of the story. According to my settlement agreement with the SEC, I do not admit nor deny the alleged violation.
Here is my short story of working with Longfin as a consultant:

Background:
Before Longfin, I have qualified over 12 Reg A+ offerings with the SEC since 2016, and I didn't have one issue with any one of them. Additionally, I was a financial advisor/investment banker since 1994 as I started at Prudential Securities at One Liberty Plaza in the heart of Wall Street. Also, I owned my own licensed broker dealer/investment bank "Adamson Brothers" from 1998 to 2007, and I had about 65 employees and registered reps. I had two flagship offices in New Jersey and California, the firm was examined by the SEC and FINRA "NASD" regularly, and we were never cited for any securities violations. Myself and my firm "Adamson Brothers" had very clean records, and I had zero tolerance for any unethical behavior from any of my employees.
I worked as an independent consultant from 2015 to present, I launched "IPOFLOW" www.ipoflow.com mid 2017 a Regulation "A" platform for our clients and FINRA members "Third Party Investment Banks" to market their own offerings. IPOFLOW is a passive marketing platform utilized by the issuers directly in case of a direct public offerings, the platform was never involved in any Securities selling activities, nor does it manage any offerings on behalf of the issuers. IPOFLOW is a smart platform, where all activities are electronic, and each offering is managed by the issuer or a FINRA member firm. The www.IPOFLOWcom landing page disclaimer, and the term of use are a binding contract between the platform and the issuers, which clearly indicates that IPOFLOW is a passive platform and does not get involved in soliciting nor selling securities or managing any offering. On April 5, 2012, President Obama signed the Jumpstart Our Business Startups (JOBS) Act into law. The Act: (1) eliminates the ban on general solicitation and general advertising for sales of securities to accredited investors under Regulation D; (2) provides that pursuant to Rule 144A securities may be offered to persons other than QIBs, including by means of general solicitation, provided that securities are sold only to persons that the seller reasonably believe are QIBs; and (3) increases the threshold for becoming a "reporting company" under Section 12(g) of the Securities Exchange Act of 1934 (the "Exchange Act"). Furthermore, and due to my international legal background, I work as a consultant for companies interested in qualifying under Regulation A+ and the S-1 filings, I advise and file on behalf of my clients with the SEC corporate finance to qualification. I've also provided my clients with a platform IPOFLOW to market their offering in compliance with the JOBS Act.
More on TelAve NewsLongfin:
I met Longfin's CEO in 2015 in Manhattan through a friend, and we had dinner at a lavish Indian restaurant. He stated that he is running a FinTech business in Singapore and was a founder of an Indian public company in India. Furthermore, he said he desires to expand in the US and go public specifically on the NASDAQ. I offered my services, and I stated that I can help with the filing. From 2015 to 2017 I was advising Longfin subsidiary on various issues relating to its general business. Finally, in early 2017, the CEO started his US operation and decided to utilize Regulation A+ for his public offering.
Longfin and I signed an agreement on February 1st, 2017 whereby I received $65,000 for filing and other administrative matters, and I get 3% equity from the outstanding shares which is equal to about 2 million shares. The intent of the agreement was that the two million shares were to be issued on February 1st, 2017 because of the advisory work that was rendered since 2015, to be clear, the equity component was compensation for work already done by me as a consultant to Longfin subsidiary since 2015.
In about June of 2017, I accepted a remote position as a corporate secretary, and I resigned in September of 2017. I live in Miami, and I did most of my work remotely. However, I was still a Longfin consultant till December of 2017. Longfin engaged FINRA member Network 1 around July/August 2017 and engaged Loeb & Loeb as legal counsel in December of 2017 and engaged the accounting firm Cohn Reznick as an auditor in January 2018.
In early December of 2017 and during the IPO closing days, I was still a consultant/coordinator between, Longfin, the transfer agent, the underwriter and the NASDAQ. Those were very busy days, I worked long hours remotely from my office in Miami coordinating with various parties.
I was the one collecting information from Longfin executives, the underwriter and the transfer agent to coordinate with the NASDAQ. Among the documents required was the Reg A shareholders list from the underwriter, and the company. And since the company conducted direct public offering prior to engaging the underwriters. The company also provided shareholders list to its direct public offering.
At one point in December of 2017 the NASDAQ asked me and cc'd the CEO by email if any of the shareholders are related parties, I went back to the company and I asked the same question, and the answer was no. Immediately I answered the NASADQ that there are no related parties. The question is, did I know if there were related parties or not. (The SEC alleges that I passed false information about the related party question to the NASDAQ). I wasn't a principle, nor employee, or the underwriter or the company legal counsel at the time. I was an outside consultant and coordinator.
More on TelAve News
According to my settlement agreement with the SEC, I do not admit nor deny the alleged violation.
My consulting shares:
After a lapse of one year since February 1st, 2017, I did seek a legal opinion to lift the restricted legend on my shares in reliance on the Rule 144 exemption (One year holding period).,I obtained the legal opinion from a securities lawyer, and I sold some of my consultancy shares. (The SEC alleges that I violated section 5, for selling unregistered securities).
Additionally, I acquired additional shares from several private parties who desired to sell their shares, and due to their country's restrictions, they couldn't open a US based brokerage account. Those shares were acquired by those investors during the direct public offering as far as I know, the company was allowed by its June 16th, 2017 SEC Regulation "A" qualification to sell shares directly to its investors and receive the funds directly to the company account.
Conclusion:
I'm a law-abiding citizen, and the worst I did in my life were traffic violations. I have paid a very dear price for the above and more importantly to my reputation.
I'll continue to work as a consultant to help young companies go public, but I'm quite sure I'll be very careful not to violate my settlement agreement with the SEC nor any rules or regulations.
Source: Adamson Brothers
---
0 Comments