TelAve News/10783838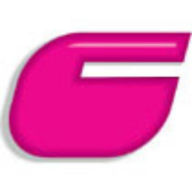 Get an employee handbook template created specifically for your state.
GILBERT, Ariz.
-
TelAve
-- The Guru Group, a leading provider of human resources documentation services, is proud to announce the release of their 2023 quality employee handbook templates. These templates are now available for purchase at the Employee Handbook Store (
https://www.employeehandbookstore.com/
), a website dedicated to providing businesses with high-quality employee handbook solutions.
Founded in 1991, The Guru Group has been a trusted name in the human resources industry for over three decades. With their extensive knowledge and experience in the field, they have created state-specific, comprehensive employee handbook templates that covers all aspects of human resources, from company policies and procedures to employee benefits and compensation.
The Guru Group's
employee handbook templates
are designed to save businesses time and money while ensuring that they are compliant with all state and federal laws. The templates are fully customizable, allowing businesses to tailor them to their specific needs and requirements. Popular templates include employee handbook templates for
California
,
Texas
,
Arizona
,
Maryland
and others.
More on TelAve News
"We are thrilled to offer our 2023 employee handbook templates through the Employee Handbook Store," said Rick Seaman, president of The Guru Group. "Our team has put a lot of time and effort into creating a product that is both high-quality and affordable. We believe that these templates will be a valuable resource for businesses of all sizes."
The employee handbook templates are available for purchase at the Employee Handbook Store, for all fifty states.
For more information about The Guru Group and their employee handbook templates, please visit their website, the Employee Handbook Store at
https://www.employeehandbookstore.com/
.
Source: The Guru Group, Inc.
---
0 Comments