TelAve News/10507031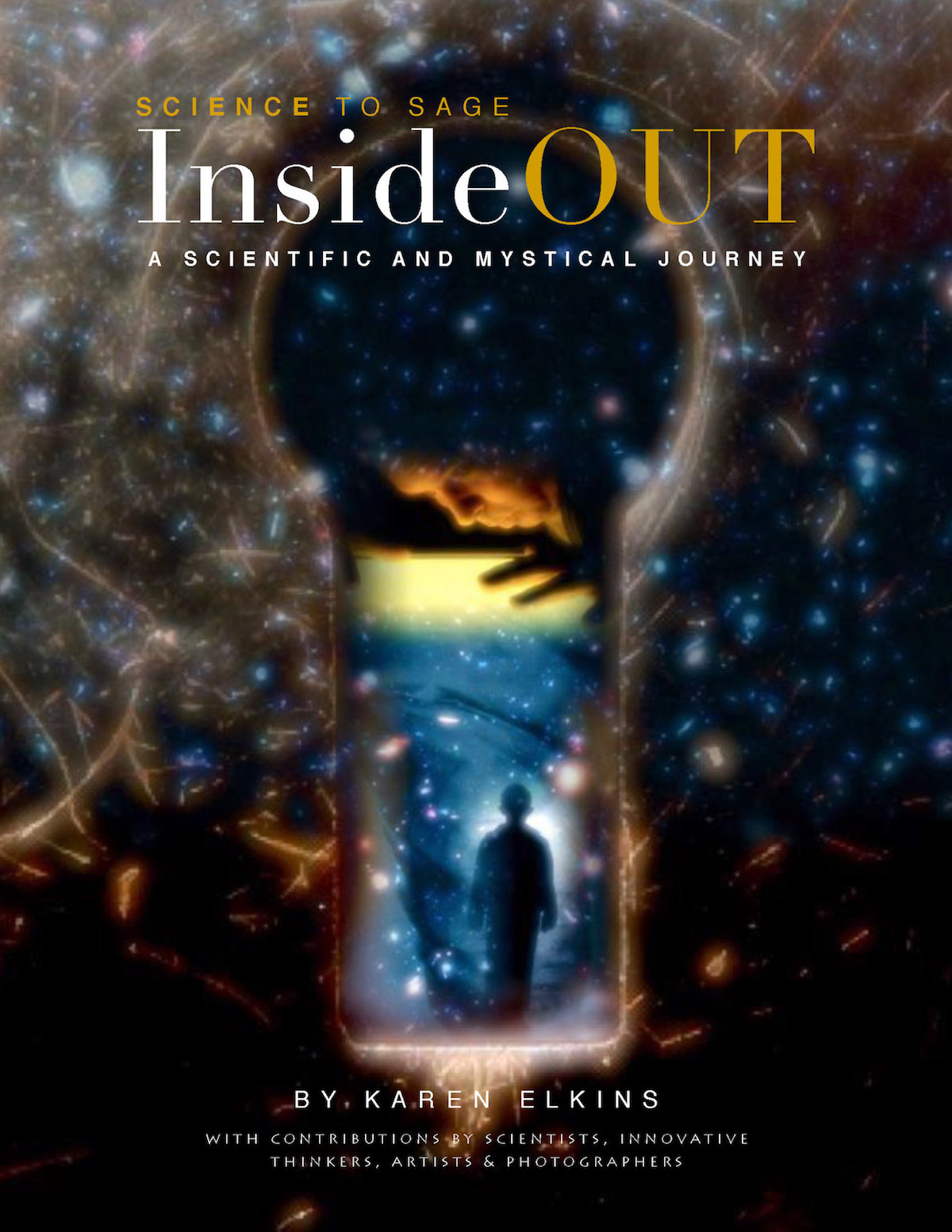 COLORADO SPRINGS, Colo.
-
Nov. 17, 2017
-
TelAve
-- Humanity is at a crossroads ~ we can birth a new renaissance of divergent thinking and innovate new science for a sustainable world, or create the apocalypse. Interesting enough, the word apocalypse has been co-oped to one of destruction; the original and literal meaning of the term "'apocalypse', is not 'destruction' but 'lifting of the veil' or 'revelation'". Karen Elkins' new book,
InsideOUT: A Scientific and Mystical Journey
unravels the secret mysteries of the ages, lifting the veil.
Through the communion of science and spirituality
InsideOUT
reveals our common roots and finds our common ground. There is but ONE Weaver of this cosmic web.
InsideOUT
is a beautiful visual journey featuring over 30 scientists and sages, from our global family, showcasing the ONE story, ONE Source, and ONE science.
Viewing through various lenses from the telescope and microscope, and now the Cymascope, revealed are the hidden structures in nature, the template that flowers life and the elemental forces behind all of creation. "What one man calls God, another calls the laws of physics." - Nikola Tesla
More on TelAve News
This amazing new book weaves over 3,000 images giving a sweeping overview to the science of our spirit. It looks to artifact as "art as fact". Freddy Silva, a contributor states, "… the geometry of life– bio-geometry– was incorporated into the fabric of temples the world over. Much of it is occult ('hidden from the eye'), and yet its presence can be felt by the atoms and molecules of the human body which are built on identical geometric platforms."
InsideOUT : A Scientific and Mystical Journey
e-book is now available from
eBookIt.com
and popular online retailers.
insideoutbook.com
www.sciencetosage.com
Promo Book Video
https://vimeo.com/151116329
About Karen Elkins
Karen is the Editor/Author/Designer of the book
InsideOUT: A Scientific and Mystical Journey
. Her life's work has been about communicating ideas. From advertising to multi-media communication, this has included producing an e-magazine, radio shows, events, to developing an educational platforms for gifted and creative learners.
Source: eBookIt.com
---
0 Comments