TelAve News/10770297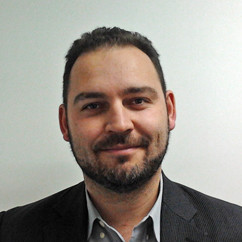 PARIS
-
TelAve
-- Perpetual disruptions in supply chains that underpin the production and distribution of customer premises equipment are prompting executives in sourcing, logistics, and manufacturing operations to rethink how the needs of the network service provider (NSP) community can be most effectively met.
"In response to these developments, VANTIVA (formerly known as Technicolor) has, over the past several years, developed a hyper-flexible and adaptive global manufacturing operation to improve the efficient use of capacity and reduce friction in the delivery of customer premises equipment (CPE) to NSPs around the world. This fall, the innovations implemented as part of VANTIVA's Smart Lines manufacturing initiative were publicly recognized by the Institute of Supply Chain Management," says Jean-Francois Fleury, Senior Vice President of Global Operations and Supply Chain at VANTIVA, in a podcast interview for journalists.
The ISM award measured a variety of criteria to assess the effect of innovative practices on VANTIVA's processes and those of its value-chain partners including: process, initiative, commitment, impact, influence and achievement. VANTIVA was one of 17 global companies recognized by ISM for positively impacting the supply chain landscape.
More on TelAve News
"The central idea behind VANTIVA's Smart Lines initiative was to create a 'pool' of production capacity across facilities around the world that can quickly adapt to changes in the market and support the manufacture of multiple products within the same setup," explains Fleury.
VANTIVA developed a common strategic and operational framework that has been implemented across its Asia and Latin America facilities to shift manufacturing capacity from one part of the world to another as conditions in the international supply chain environment change and market demands evolve.
"Beyond creating a more flexible environment, however, we also wanted to enable speed. As a result, we set an objective of being able to swap one product for another on the same manufacturing line within 30 minutes. After years of hard work and collaboration with our manufacturing partners, we have reached that goal," he says.
Senior Executive Support Plays a Critical Role
The massive project received support from senior leadership and the board of directors of VANTIVA, releasing the resources that funded the research and development phases for the Smart Lines initiative.
More on TelAve News
"Once our development phase was complete, we offered select manufacturing partners an opportunity to try our newly released Smart Lines manufacturing process. The results manifested themselves immediately. We were able to track reductions in cost and improvements in operational efficiencies. Our partners found that a single Smart Line could replace three or four of their legacy manufacturing lines," recalls Fleury.
Today VANTIVA has Smart Line manufacturing facilities running in Vietnam, Indonesia, Brazil, Mexico and India. If any of these regions experience a disruption in the supply chain, the company can now shift manufacturing operations to other locations to meet production deadlines.
"This is extremely exciting for us since there seems to be no end to disruptive events today that can affect deadlines, including technical challenges, geopolitical events…or even pandemics," concludes Fleury.
To read the full Q&A with Jean-Francois Fleury, visit:
https://bit.ly/VAN-SmartLines
Source: VANTIVA
---
0 Comments