TelAve News/10783384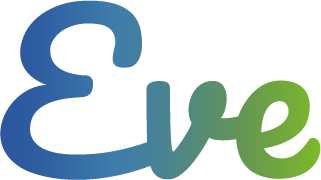 Eve Wellness located in SF offers the first FDA-approved ultrasound screening technology specifically designed for detecting cancer in dense breast tissue.
SAN FRANCISCO
-
TelAve
-- Eve Wellness, a San Francisco-based breast cancer screening clinic, is leading the charge in breast cancer screening by providing women the opportunity to get screened earlier, at any age, without a doctor referral, using their FDA-Approved GE ABUS
ultrasound technology
, powered by FDA-Approved AI (artificial intelligence), all without radiation. This comes on the heels of the
FDA's new mandate
, announced on March 9, 2023, requiring all mammography facilities to report breast density information and enhance communications with patients and providers.
The FDA's move is important because the risk of breast cancer is of real concern to many patients, said Dr. Harold Burstein, a medical oncologist at the Dana-Farber Cancer Institute in Boston and a professor at
Harvard Medical School
. "The identification of dense breast tissue can be a marker of slightly greater risk of getting breast cancer, and it may need additional breast imaging," said Burstein, who likened the challenge of reading mammograms to "looking through frosted glass."
More on TelAve News
Breast density has been identified as a risk factor for breast cancer, and the FDA's new mandate aims to increase awareness and understanding of this risk. The mandate requires mammography facilities to provide patients with information about their
breast density
and the impact it can have on the accuracy of mammograms. Facilities are also required to communicate the findings with healthcare providers and provide recommendations for additional screening options, such as breast ultrasound.
"Today's action represents the agency's broader commitment to support innovation to prevent, detect and treat cancer," said Hilary Marston, M.D., M.P.H.,
FDA's Chief Medical Officer
. "Since 1992, the FDA has worked to ensure patients have access to quality mammography. The impact of the Mammography Quality Standards Act on public health has been significant, including a steep decrease in the number of facilities that do not meet quality standards. This means that more women have access to consistent, quality mammography. We remain committed to advancing efforts to improve the health of women and strengthen the fight against breast cancer."
At Eve Wellness, breast ultrasound is the best option for women with dense breast tissue. Their
GE ABUS ultrasound technology
, powered by AI, can detect breast cancer at an earlier stage and without the use of radiation. With physician-read results back in less than 48 hours, Eve Wellness provides women with quick results, reducing anxiety and enabling early intervention.
More on TelAve News
"Breast cancer claims the lives of nearly
43,000 women annually
, and early detection is key to improving outcomes. Eve is on a mission to fill the void in breast cancer screening," said Brendan Foley, Co-Founder at Eve Wellness. "We are proud to lead the change in breast screening by providing women with access to the latest technology and empowering them to take control of their breast health."
Eve Wellness is committed to providing women with the best possible breast cancer screening options and is a game-changer in the fight against breast cancer. With the
FDA's new mandate
, women can feel more informed and empowered in their breast health decisions, and Eve Wellness is here to
support them every step of the way
.
For more information on Eve Wellness and their breast cancer screening services, visit their website at
https://www.myevewellness.com/
.
Source: Eve Wellness, Inc.
---
0 Comments