TelAve News/10576780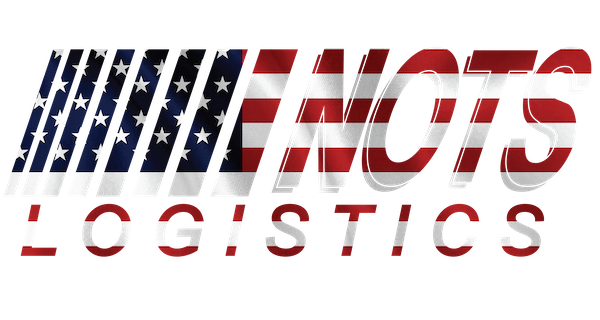 NOTS Creates Virtual Wall to Honor Employees Serving in Military/First Responders
MOUNT VERNON, Ill.
-
April 15, 2019
-
TelAve
-- Family-owned NOTS Logistics officially launched its companywide philanthropic commitment, the Red, White and Blue (RWB) Initiative to show support and give back to the community's first responders and military personnel, as well as its own team members. With a long family history of military service and employees who have served or currently serve as first responders and military personnel, the company has directed its philanthropic efforts to focus on those who protect us at home and overseas.
"The NOTS Logistics team is very passionate about our Red, White and Blue Initiative because military is in the Kirchner family roots, and also because we have many veterans and active military personnel and first responders on our team," said Andy Kirchner, CEO of NOTS Logistics. "Our success wouldn't be possible without those who protect us, and this initiative is our way of giving back and expressing our gratitude to those brave individuals."
Military service has been at the heart of NOTS Logistics since its inception, as founder Tom Kirchner served in the Marines and his son Tim Kirchner served in the Navy. NOTS Logistics' Assistant General Manager, Nick Barnett, currently serves in the U.S. Army. There are many other first responders and military personnel who work at NOTS Logistics' locations in Illinois and Georgia. As part of the "Red, White & Blue" initiative, NOTS Logistics built a virtual wall of gratitude on its website, which lists the names of each employee who has served or is currently serving in various first responder/military capacities.
More on TelAve News
"We are so grateful and proud of those who have served and want them to feel the respect we have for them and their service. As we collect names for our virtual wall of gratitude, we will research more permanent ways to show our thanks and respect," added Kirchner.
Nick Barnett, a current member of the NOTS Logistics team who is still enlisted, said "I speak from personal experience as the NOTS' family has supported my family and me during my time of military service. The Red, White, and Blue Initiative is a constant reminder to not only our customer and co-worker, but most importantly, to the service member; that we entirely support them as they dedicate their lives to serve our community and nation."
The customized supply chain solution company has supported EMS, fire, police and military groups since 1981. It has hosted over 75 educational events, donated funds and volunteered countless hours with numerous groups in its Nashville, Ill.; Henderson, Ky.; White and Calhoun, Ga. communities.
In 2018, the company supported their initiative by donating in the communities where their business is present, including a donation to the Bartow County Fire Department in Ga. to support the department's education program to train first responders. Other donations were made to support the following organizations: Addieville Fire Department, Nashville Fireman's Association, Nashville Fire Department, Nashville Police Department, Nashville Ambulance Service and Nashville Sheriff Department.
More on TelAve News
To view the virtual wall on the NOTS Logistics' website, visit:
www.NOTSLogistics.com/rwb
. For more information about NOTS Logistics, please visit:
www.NOTSLogistics.com
. You can also find the company on Facebook (@NOTSLogistics).
About NOTS Logistics
NOTS Logistics is a customized supply chain solution company with over 4 million square feet of warehouse space with a service area that covers the entire United States. Headquartered in Nashville, Ill., the logistics company has locations in White and Calhoun, Ga., as well as Henderson, Ky. NOTS Logistics provides clients of various industries with warehousing, transportation management, customized distribution and workforce management services. To learn more about NOTS Logistics, visit:
www.NOTSLogistics.com
.
Source: NOTS Logistics
---
0 Comments