TelAve News/10783213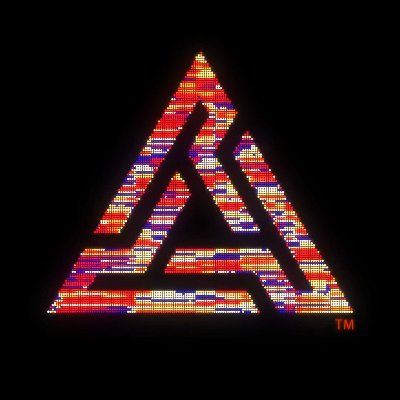 Tokyo Rebels releases project whitepaper on it's new project site NoodleShop
LOS ANGELES
-
TelAve
-- The Tokyo Rebels, a visionary collective of artists, developers, and experts, is excited to announce the release of their comprehensive whitepaper. This document outlines the mission, purpose, and advantages of collecting Tokyo Rebels NFTs, a unique and visually stunning NFT collection that seeks to push the boundaries of the NFT space.
Established in 2022, Tokyo Rebels is led by six Guardians with decades of experience specializing in Artistic Illustration and Animation, Logistics, Analytics, Web2 and Web3 Development, and Software Delivery. Working alongside a larger community through a proprietary voting system and constant discourse, the group aims to create innovative systems for global use.
The whitepaper highlights the two main goals of Tokyo Rebels: creating an inspiring, imaginative, and useful NFT collection and building a sustainable ecosystem, business structure, and practical utilities. The Tokyo Rebels collection is limited to 10,000 individual animated MP4 NFTs, each crafted with precision and attention to detail. The NFTs themselves will play a role on the upcoming NoodleShop ecommerce platform.
More on TelAve News
Collectors of Tokyo Rebels NFTs can look forward to staking for the native token of Noodleshop, which will unlock additional utilities, advertising, perks, future games, and competitions. Holding Tokyo Rebels NFTs will also offer long-term benefits such as early BETA access and project voting rights.
Join the Tokyo Rebels community to become part of a forward-thinking collective that combines art and technology in their NFT collection. Experience the stunning visuals that inspire creativity and imagination, and join Tokyo Rebels on their journey to create better systems for the world to use.
For more information, visit
https://tokyorebels.io/
and follow them on Twitter @TheTokyoRebels. Stay tuned for the latest updates, news, and developments from Tokyo Rebels.
-The Tokyo Rebels Official Links-
Website:
https://tokyorebels.io/
Reborn Collection:
Opensea: https://opensea.io/collection/tokyo-rebels
Collection Contract:
https://etherscan.io/address/0xb54420149dbe2d5b2186a3e6dc6fc9d1a58316d4#code
More on TelAve NewsSocial Media-

Discord:
https://discord.gg/tokyorebels
Twitter:
https://twitter.com/TheTokyoRebels
Instagram:
https://www.instagram.com/tokyorebels
Reddit:
https://www.reddit.com/r/TokyoRebels/
Medium:
https://medium.com/@thetokyorebels
Youtube:
https://youtube.com/@thetokyorebels
//: Christopher Ruiz | Artist & Worldbuilder | @rnoxx___
//: Lucas Vinzon | Web3 | @0xPrimata
//: Jordan Grosso | Project Manager | @realmoon_lander
//: Alex Andre Guintu | Art Developer | @0x_alxndre
//: Anthony Enders | Lore Writer | @AmbergrisCrypto
//: Jesse Crowell | Web2 | @crowexx
Tags: Tokyo Rebels, NFTs, NFT Collection, Whitepaper, PR Newswire, Noodleshop, Blockchain, Art, Animation, NFT Community, NFT Art, NFT Ecosystem
Source: The Tokyo Rebels
---
0 Comments