TelAve News/10782865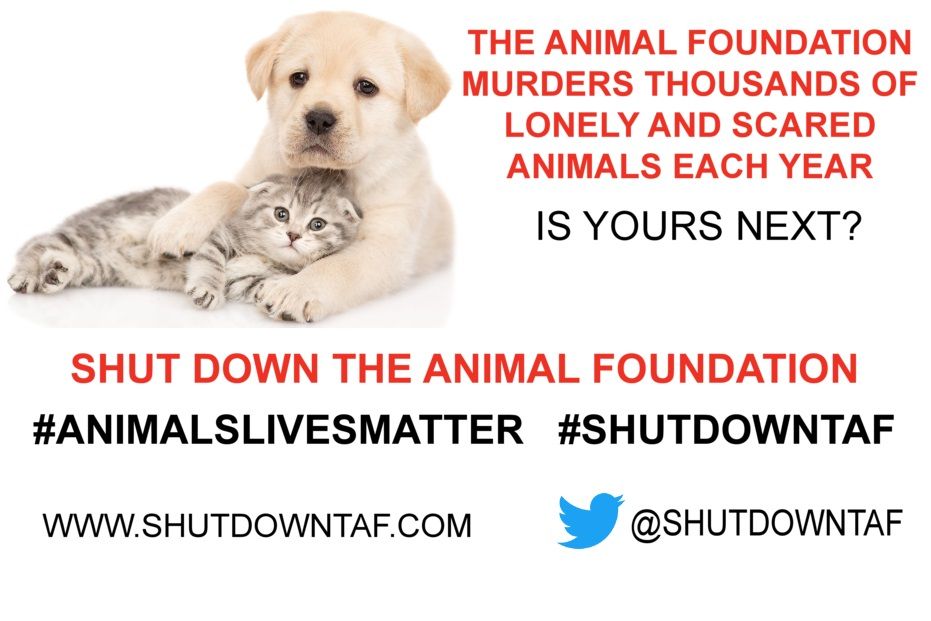 Protest at The Animal Foundation due to their sensless and non-stop killing of our animals.
LAS VEGAS
-
TelAve
--
TELL THE ANIMAL FOUNDATION OF LAS VEGAS TO STOP KILLING OUR ANIMALS

Target: The Animal Foundation of Las Vegas
Location: 655 N Mojave Rd, Las Vegas, NV 89101
Date: Saturday March 25, 2023
Time: 12:00 pm - 2:00 pm
We have to stop The Animal Foundation from killing any more of our animals. They murdered THOUSANDS of scared and lonely animals last year; many of them simply because they have no space. There are many rescues in the Las Vegas area that would take these precious babies, but this kill shelter has no regard to their lives and continues to kill them!
The Animal Foundation has broken off ties with many animal rescue groups in the Las Vegas community and simply refuses to work wth them. They recently murdered a young german shepard by the name is Chaze because they said Chaze was "not adoptable". So instead of working with a group to try and rehabilitate a scared dog, they chose to murder it.
More on TelAve News
This shelter is tax payer funder and we refuse to allow them to operate like this anymore. They City of Las Vegas and Clark County need to do something and make changes now! The city has said they would in 2025, but our fur babies can't wait that long! We need to save them today!
JOIN US FOR OUR PROTEST TO MAKE YOUR VOICE HEARD
655 N Mojave Rd, Las Vegas, NV 89101
Saturday March 25, 2023
12:00 pm - 2:00 pm
BRING YOUR SIGNS AND BANNERS
More Info:
https://www.shutdowntaf.com
Twitter:
@ShutdownTAF
Source: Shut Down The Animal Foundation of Las Vegas
---
0 Comments