TelAve News/10789913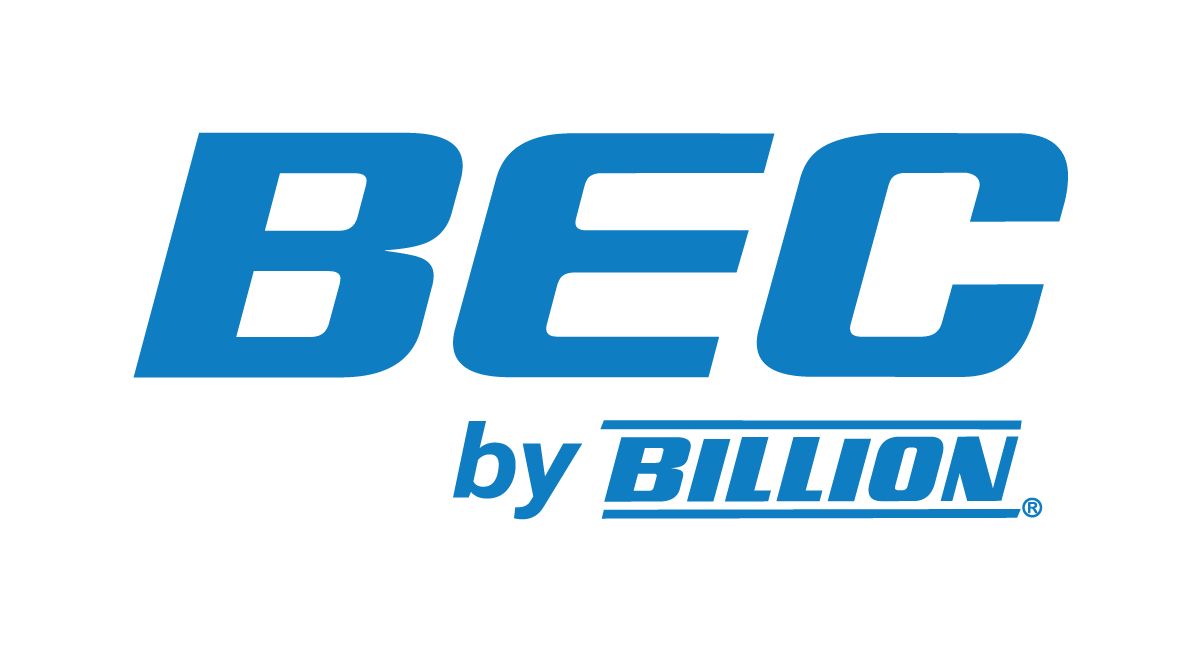 RICHARDSON, Texas
-
TelAve
-- BEC Technologies Inc., a leading developer and manufacturer of 5G Wireless WAN connectivity solutions, will showcase its portfolio of 5G Wireless WAN Connectivity Solutions at The National Restaurant Association Show. As an exhibitor at the Show, an event bringing together more than 51,000 foodservice professionals from 112 different countries and representing over 900 product categories, BEC will be able to connect with the industry and share leading-edge trends, solutions and knowledge for the year ahead in Chicago, Illinois.
Visit booth #5736 where we'll demonstrate the value of 5G Wireless WAN, how to seize the opportunity and transform your business operations.
Featured Solutions from BEC
Indoor and outdoor 5G Wireless WAN Solutions to support connectivity for your restaurant technology and applications.
Managed Service Offering: We do all the heavy lifting! Bundle includes a device, data plan, and 24/7 management.
5G Private Network: Deploy an onsite 5G network with complete control and ownership. No reliance on a tier 1 carrier.
BECentral® CloudEdge: A powerful tool that helps you accelerate your 5G Wireless WAN deployments while also providing valuable insights and network visibility at the edge.
Exhibiting at the The National Restaurant Association Show provides a unique opportunity for BEC to showcase its innovative solutions that cater to the evolving needs of the restraint industry.More on TelAve News
"The Show is the perfect opportunity to reach new buyers, build stronger relationships and strengthen our brand, which is why we're showcasing our 5G portfolio," said D'Andre Ladson, Vice President, Marketing of BEC Technologies. "We're thrilled to be able to share our products with thousands of foodservice professionals from around the globe and look forward to connecting with new and existing customers at the must-attend event for the industry."
"We're pleased to welcome BEC Technologies as exhibitor at the 2023 Show," said Tom Cindric, President of Winsight Exhibitions. "The annual event showcases the latest in foodservice innovation and continues to inspire menus, revitalize beverage programs, initiate equipment investments and pioneer groundbreaking technology. We're thrilled to bring together start-ups, niche brands and the biggest names in the industry to help foodservice professionals solve for today's biggest challenges including workforce shortages, labor costs and overall operational efficiency."
As the global restaurant and hospitality industry's premier trade show, the National Restaurant Association Show is the place to explore everything that's happening in the hospitality industry, from the latest food and beverage trends to emerging technology. It's all here! For more information, visit nationalrestaurantshow.com (
https://www.nationalrestaurantshow.com/?utm_source=exhibitor-marketing
).
More on TelAve NewsAbout BEC Technologies
BEC Technologies is driving transformation across industries, business models, and experiences with the power of our 4G and 5G Wireless WAN connectivity solutions. Trusted and widely deployed by global organizations, our cutting-edge technology fuels a new era of growth and opportunity. Headquartered in Richardson, TX, BEC Technologies is the North American subsidiary of 50-year industry pioneer Billion Electric Co. Ltd (TSE #3027: Billion) and leads the Information Communications and Telecommunications (ICT) Division. To learn more about BEC Technologies' products and services, visit
www.bectechnologies.net
.
The National Restaurant Association Show, Hotel-Motel Show is owned and operated by Winsight LLC in partnership with the National Restaurant Association.
About Winsight LLC
Winsight LLC is a business-to-business information, event and market intelligence company serving the restaurant and noncommercial foodservice, convenience and petroleum retailing and grocery industries. Winsight provides research and analytics, branding solutions, face-to-face opportunities, lead generation initiatives, and content marketing services through products including subscription data products, reports, research tools, research programs, fully custom studies, conferences, custom marketing services, meetings, print, digital trade media and tradeshows, including the National Restaurant Association Show.
Source: BEC Technologies Inc.
---
0 Comments