TelAve News/10800935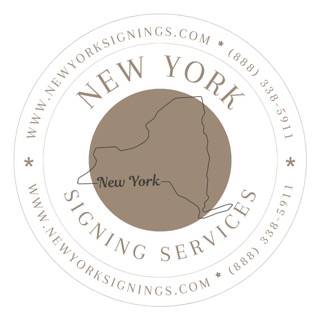 NEW YORK
-
TelAve
-- In the heart of the bustling metropolis, a shining star emerges in the realm of New York State Apostille and Authentication services.
New York Notary Signing Services
, headquartered in the iconic Times Square, has established itself as the premier provider of top-tier New York State Apostille, Federal Apostille, and legalization services.
With a focus on delivering an unparalleled experience,
New York Notary Signing Services
proudly offers worry-free expedited service, accessible at any hour and from any corner of the globe. Whether you're in need of a New York State Apostille or seeking a reliable partner to handle intricate paperwork,
New York Notary Signing Services
stands as a beacon of trust and efficiency.
More on TelAve News
"Navigating the complex landscape of apostille and authentication procedures can be daunting," says Maria Kolovos, spokesperson for New York Notary Signing Services. "Our mission is to simplify the process, offering a seamless experience that ensures our clients' peace of mind. We take pride in being a strong ally for individuals and businesses alike."
One of the distinctive features that sets
New York Notary Signing Services
apart is their commitment to convenience. Clients have the flexibility to choose from two streamlined options that suit their unique situations. For those located within reach, scheduling an appointment online via
www.NewYorkSignings.com
and visiting the Times Square offices is a breeze. However, the service truly shines for those abroad in need of a New York Apostille. Through their innovative Online Remote Submission, clients can have their documents notarized remotely, thanks to the expertise of an authorized New York Notary Public.
More on TelAve News
"We're embracing technology to bridge geographical gaps and offer a comprehensive solution," Maria Kolovos adds. "Our Online Remote Submission service is a game-changer for those who require New York Apostille while being miles away."
The message is clear:
Why wait when
New York Notary Signing Services
is poised to be your unwavering partner in the realm of notarial, apostille, authentication, and legalization needs? As the go-to authority in the field, they have the expertise, the location, and the innovation to ensure your paperwork journey is swift, smooth, and stress-free.
For more information and to explore their convenient services, visit
www.NewYorkSignings.com
. Let
New York Notary Signing Services
take the reins, so you can focus on what truly matters. Your peace of mind is their priority, and they're here to turn your apostille and authentication needs into a seamless success story.
Source: NEW YORK NOTARY SIGNING SERVICES
---
0 Comments